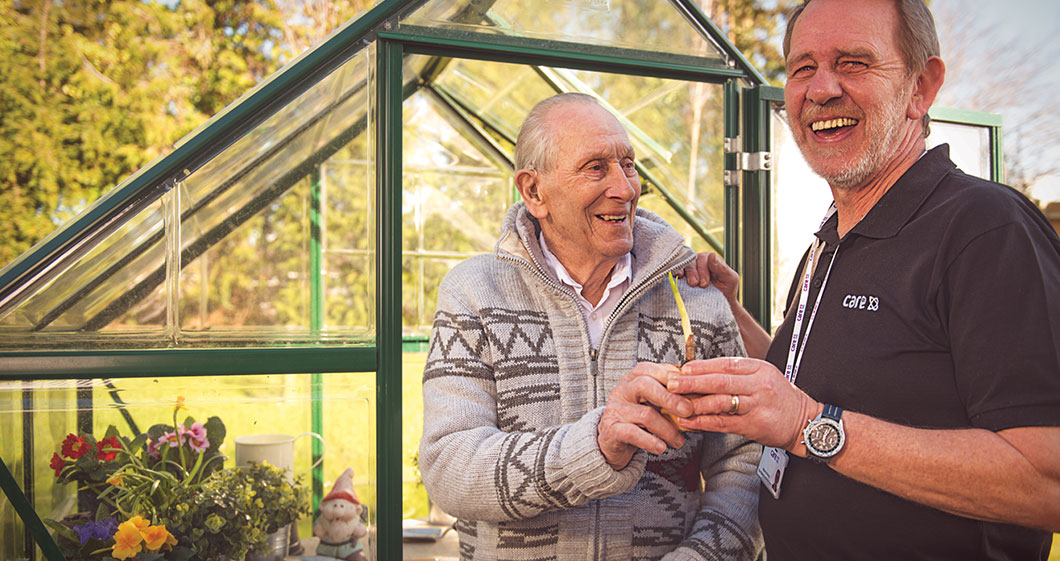 Tom wanted to say thank you to Graham
Rewarding careers in caring
Little things make a big difference
When Tom moved into our home, it was Graham, one of our maintenance team members, who thought we should get him a greenhouse. Tom used to be a professional gardener – so tending plants makes him feel at home. Team members like Graham play a big role in helping residents with dementia live more fulfilling lives. When Tom gave Graham a seedling he'd grown in his greenhouse to say thank you,it made it all worthwhile.
Graham's change of career
After a long career working in facilities management, Graham wanted a changeof direction and to take on a new challenge. Feeling as though life had always treated him well, he wanted to give something back. Although he had no formal care qualifications, Graham's practical skills and caring nature made him a great fitfor our home support team.
Freedom in his role
Graham really enjoys being part of the care home support team. Every day is different. We give him the freedom to spend time getting to know residents like Tom and finding out what interests them. Their shared interest in gardening and growing has brought them closer together – and it makes life more fulfilling for both of them. Graham really feels like he's making a difference.
Supporting people like Graham
Graham's decision to start a new career was a bold step. It was natural for him to feel a bit apprehensive about it. As it turns out, he's thriving. He's now a valued member of our friendly, supportive care home team working alongside like-minded people. And we continue to support his career with tailored training and opportunities.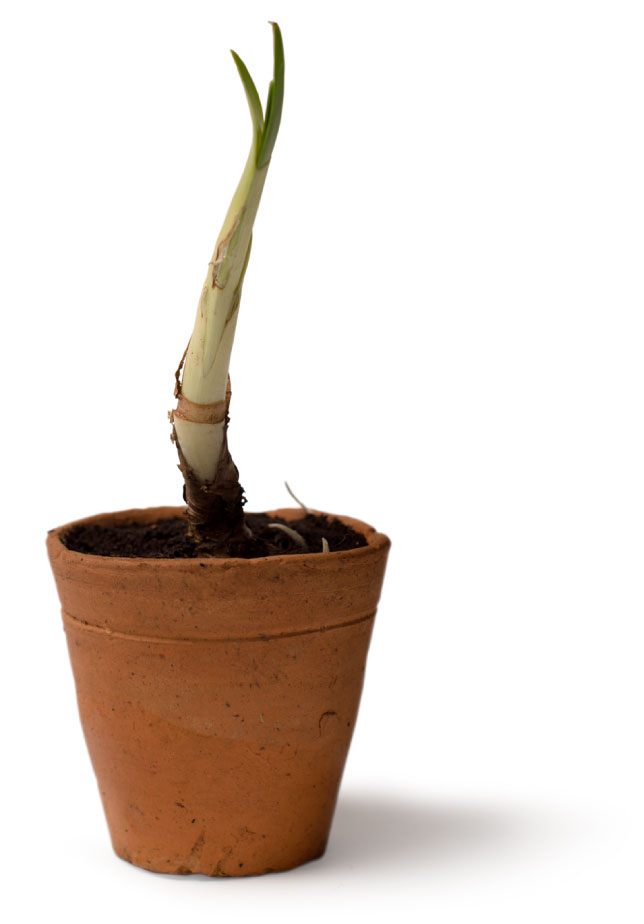 Care UK by numbers
Number of years we've
been caring for people
with dementia