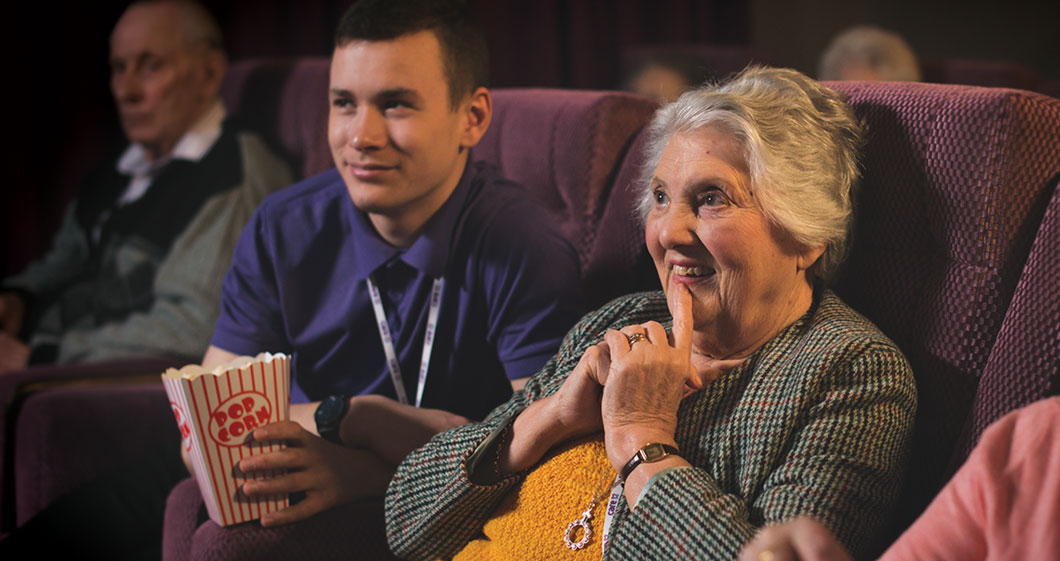 Martyn lets the good times roll for Coro
Apprenticeships in caring
Little things make a big difference
Martyn, one of our trainee activities assistants, makes nostalgic films in his spare time. One of the residents, Coro, who suffers from dementia, is a huge fan. Martyn's lovingly-made films, such as 'The Portland Coast' and 'Cities of Britain', take her back to her younger days. The films are one of the ways Martyn show she cares. And they help trigger happy memories for residents with dementia.
A great start to his career
Before joining Care UK, Martyn wasn't really sure what he wanted to do. And he didn't know much about the care sector. But starting out with Care UK has been a really positive step. As well as the satisfaction he gets from helping residents like Coro he loves the variety in his job and being part of a friendly, close-knit team.
Exciting options for the future
From a career point of view, Martyn has lots of options. He could study for a Diploma in Health and Social Care or even get into nursing. He could also progress into home management – many of our home managers begin as carers. Whatever path he takes, we'll give him the support and the training he needs.
Start out in the care sector
Martyn's story shows how young people can build rewarding careers in the care sector. From students studying social care to school-leavers starting work, we help young team members progress quickly. People like Martyn do well at Care UK. Just as he goes the extra mile to help Coro, we're going the extra mile to help him build a successful career.

Care UK by numbers
Number of care homes
opening in the next three years