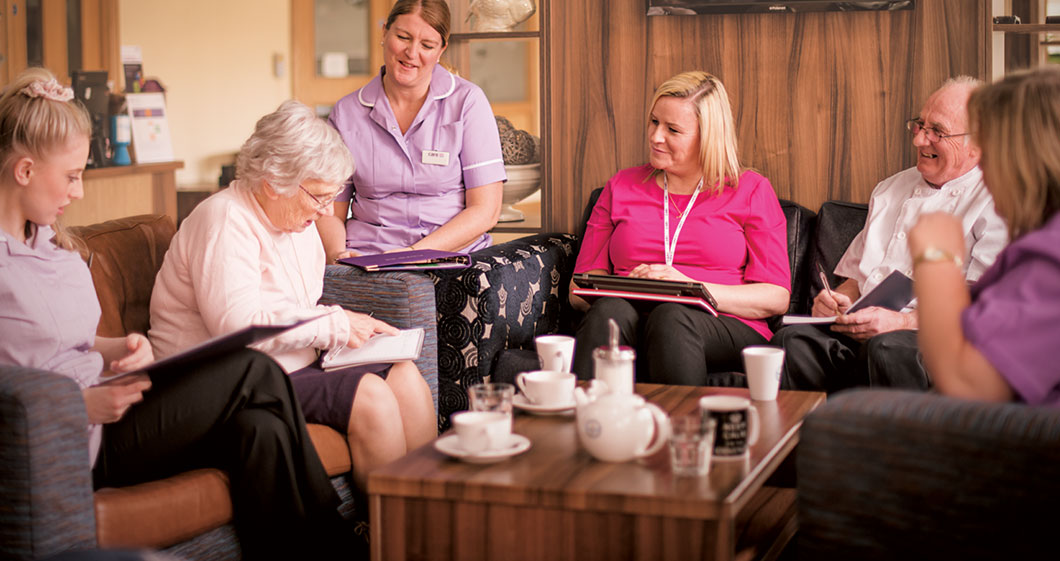 Everyone gets a say at Zita's team meetings, including May
Fast-track careers in caring
Little things make a big difference
At Care UK care homes, success is down to teamwork. Everyone pulls together and everyone gets a say in how things are done. Zita, home manager at The Potteries care home in Dorset, knows that – which is why everyone's welcome at her team meetings. And that includes residents like May, who used to be a nurse herself.
Looking to progress
Zita had already worked in caring for a number of years for a local nursing agency. Although it offered flexibility, Zita felt her career wasn't progressing. She also found that resource pressures made it difficult to spend quality time caring for people like May. But, after joining Care UK as a carer, things changed quickly.
Zita's career options open up
She became a highly valued member of the care team and soon took on the role of team leader. The training and support she received played a big part in helping her progress quickly. She was promoted to a business admin role, then to unit manager. Working for Care UK has given her the chance to explore different career paths and enjoy a better work-life balance. Recently, Zita became one of our home managers.
Progress your career in care
As well as developing specialist skills, carers can quickly gain managerial qualifications – for example the Level 5 NVQ Diploma in Leadership and Management. This can open up positions in home management and above. As Zita discovered, the route into management needn't be a long one.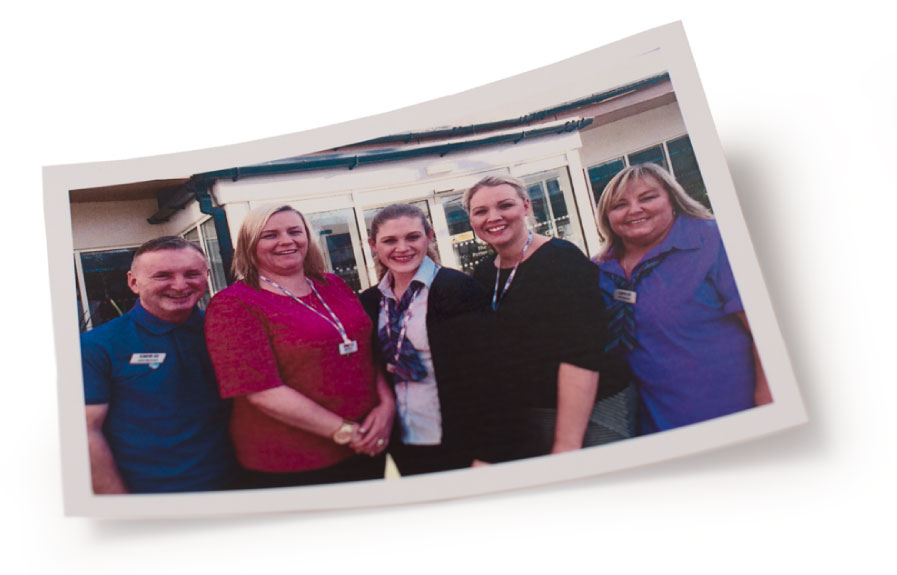 Care UK by numbers
Number of people
we care for