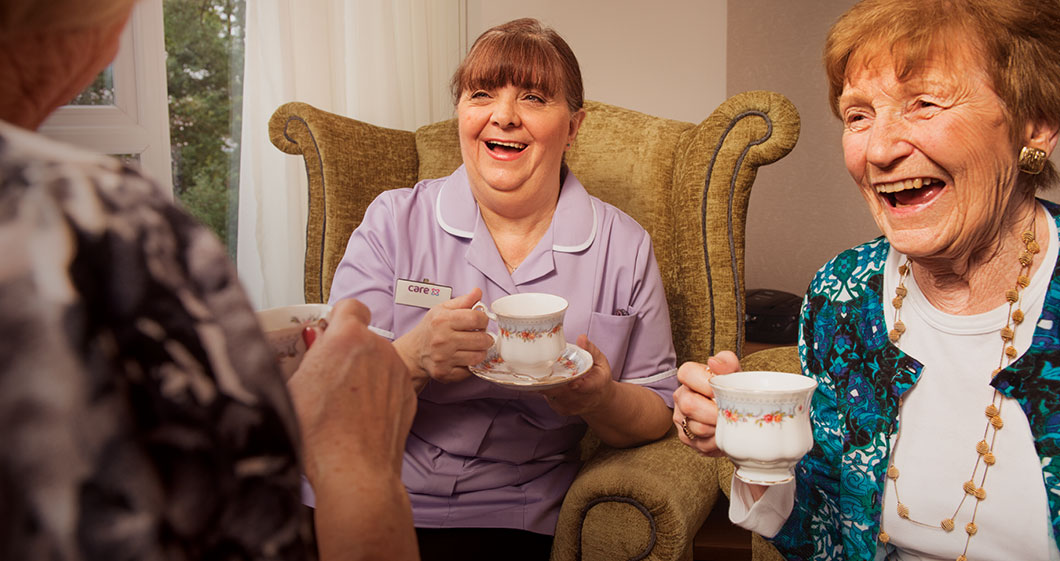 Freedom in your role
We give you the time and freedom
to get to know your residents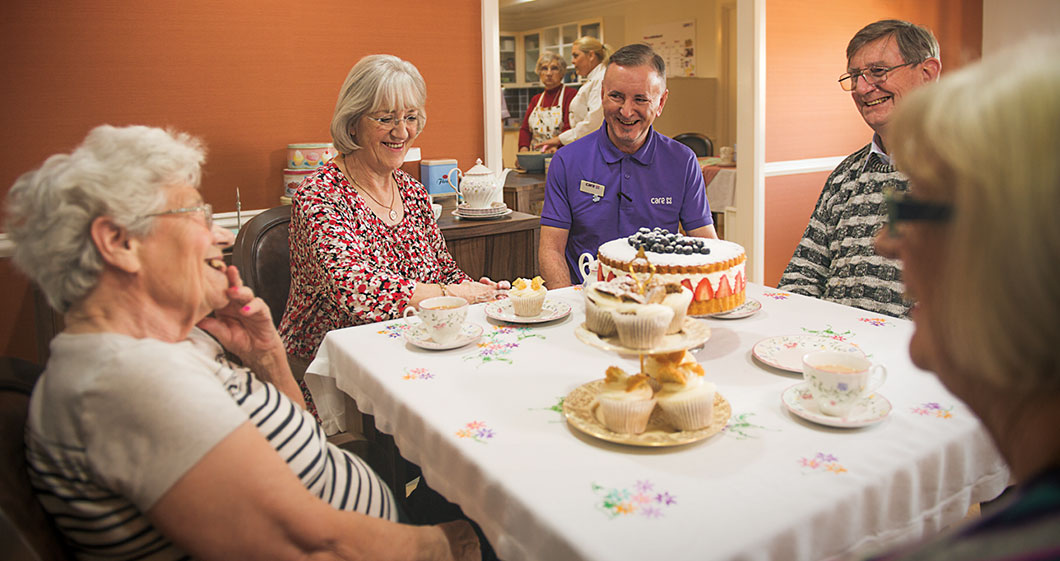 Fulfilling careers
When you join Care UK, it's like being
part of a friendly, close-knit family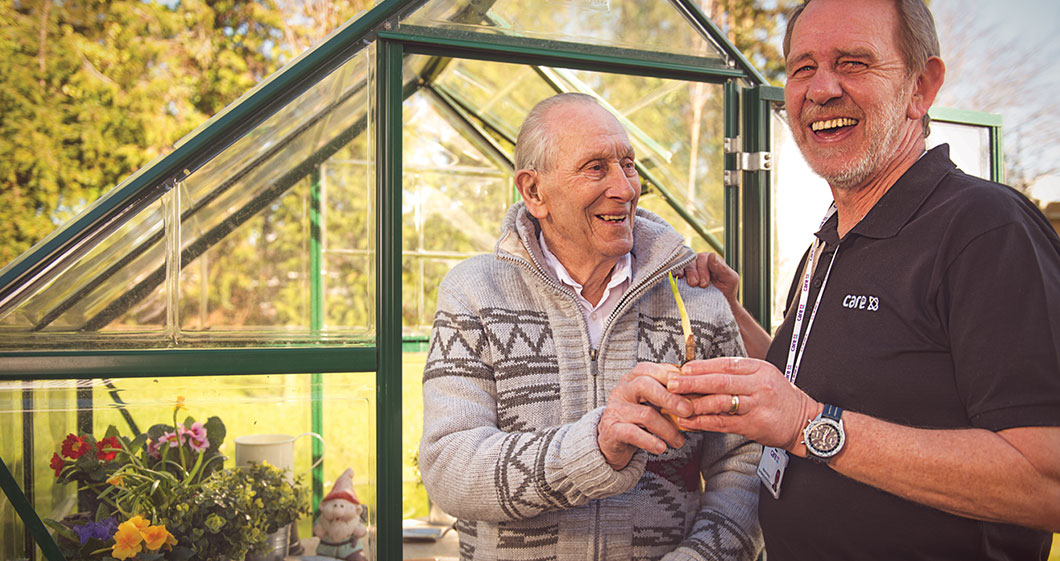 Where can we take you?
We offer clear career paths,
tailored to your skills and ambition
It's the little things we do that make a big difference
For most people, care is a vocation. You want to work in the care sector because you're a born carer. You want to make a difference to vulnerable people's lives. At Care UK, we give you all the support you need to fulfil that ambition.
One team, working together
When you join Care UK, you become part of a culture where residents' wellbeing is at the heart of everything we do. Every team member is given the time and freedom to care – to build relationships with residents and enjoy the variety that brings. Our homes have a close-knit family feel. We work together, supporting each other in an open, honest way.
Supporting your career goals and progression
Apprenticeship programmes
Fast-track care practitioner programmes
Specialist training in dementia
UK Leadership programme
Tailored inductions
e-learning courses
Visible, varied career paths
A commitment to your training and development
We're committed to helping you reach your potential. Offering innovative and new bespoke learning and development programmes, we are one of the first social care employers to deliver them through our in-house Learning Academy. Whether you're new to care or highly experienced, you'll benefit from this. Our innovative training can be tailored to your personal career goals.
Get off to a great start
We want you to feel supported from day one. A role-specific induction will be fully tailored to your needs, preparing you for your role and helping you understand what you need to do your job well. We'll share our company vision with you, as well as the more practical details like our standard operating procedures and how we work.
Rewarding and recognising you
Whatever the role, we want our team members to feel motivated and rewarded. So we offer a competitive package of pay and benefits. We also recognise the value of a healthy work-life balance – so we always try to be flexible, helping you fit your working life around your home life.
Flexible hours
Competitive pay
Minimum 20 days' holiday
Pension scheme
Free uniform (if applicable)
Company paid DBS (Disclosure and Barring Service)
Employee benefits scheme
We think it's important to recognise good performance and loyalty. We give Long Service Awards starting at five years service. We also have a recognition programme that rewards people who live our values every day. This is recognised through an employee of the month and quarter award.
Your career path
When you're part of the Care UK team, you don't just have a job. You have a career. We work with you to help you grow in your role and take your career in the direction you want to go. If you want to move up the ladder, we'll support you. If you just want to stay in your role, that's fine too. We'll help you be the best you can be.
New to caring?
Experienced?